We take on fiduciary responsibility
When you work with us, our fiduciary responsibility is to you. That means you have an expert who is looking out for your best financial interests, an expert who's contractually bound to do everything in their power to protect you. That's big—the value of that commitment cannot be overstated.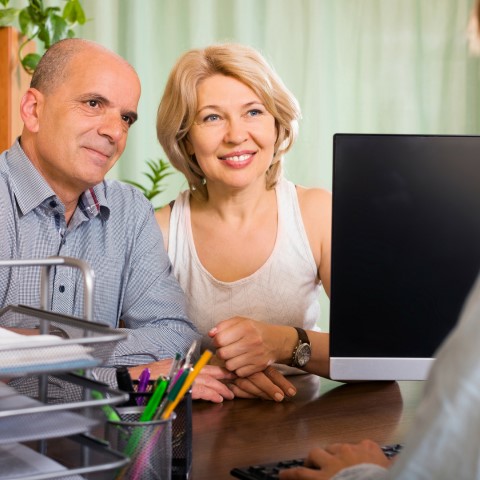 Hire Your Agent

When you're looking for a real estate professional to help you, know that above all else, good agents put their clients first. This is your dream, and your agent is your advocate to help you make your dream come true.


A great real estate agent will:



Educate you about the current conditions of the market.


Analyze what you want and what you need in your next home.


Co-ordinate the work of other needed professionals throughout the process.


Guide you to homes that fit your criteria and budget.


Negotiate on your behalf to get you the best deal possible.


Check and double-check paperwork and deadlines.


Inform and discuss with you, and suggest solutions to solve any problems that may arise.



We love helping buyers find their dream home! That's why we work with each client individually, taking the time to understand their unique lifestyles, needs and wishes. Don't hesitate to contact us to find out more about how we can make the home buying process easier. Please call 760-389-1598 or send us an Email to TeamMichaelOffice@gmail.com or fill out form below. Thank you for your trust, and we look forward to working with you!

Testimonials
" Dear Michael, When I first met you I though " What a classy smart guy". Since then I realized not only is he a classy dresser; but a very genuine great guy! It has been a pleasure to work with you, and feel I have found a great friend. I can't thank you enough for your sincere and kind gestures in wanting to help me in every way. Thank you so much! "
- Bill Jones
" Working with Michael Hilgenberg and his team at Keller Williams was a dream. Michael knows the Desert market and guided me well through all my questions and concerns. He made sure that only qualified buyers were shown the property and I was always given advance notice regarding showings. I felt completely secure that I was in the hands of knowledgeable real estate professionals who had my best interest at heart and I was never disappointed. Selling my home was a smooth, non-complicated experience and I would work with Michael Hilgenberg and his team again and again. "
- Lilli Mandelik
" She came all the way over to the house to take the lock box off for me. I will never forget her kindness. "
- Yacabucci Realty San Diego
" Diana was fabulous to work with. She went above and beyond what was required. If I ever sell my property she would be the first one I would call. "
- Pamela Jaymes
" Dear Pete, Thank you for your continued friendship, along with your helpful, and most professional real estate guidance a few months back. Moving from San Diego to Palm Desert was a difficult process (especially alone) but it was so much less difficult with your being so knowledgeable and professional in all areas of real estate and the area here! It meant a lot to me, that an otherwise difficult process could be so much easier with your knowledge and skill, plus a sincere desire to meet my needs. Your ability to explore all areas throughout this beautiful Coachella Valley also made it FUN. The entire process was a true education and most professional. I can honestly give my highest recommendations for your guidance. Thank you again!!! Sincerely, Sherry Hughes "
- Sherry Hughes
" Diana is kind, respectful, honest and genuine. She's very helpful and sincere. "
- John G.
" John and Tom did a great job to get the deal done, we are out of town customers and they always did their best to keep us informed. "
- Nancy and Mike Pelosi
" As a senior mortgage banker for Franklin Loan Center, it is always refreshing to work with an agent that is reliable, understands the buying/selling and lending process as well as has a strong knowledge of the current market conditions. Blaire's ability to go the extra mile made this deal close. She was great to work with and I look forward to working with her again. "
- Brad Mullen
" I had plumbing, electrical problems and several maintenance issues the very first evening in the condo. I called Dianna immediately, crying and very upset. She Responded with "I'll be right over." I couldn't even call the owner while feeling so vulnerable and angry. Dianna reassured me that she would call the owner "I do not want you to worry. You are my client and this is unacceptable." "
- Lani P.
" Thank you so much for helping to find the place I truly like in PS! I love my new apartment! John: it has been great working with you. You've listened to what I had in mind and made sure I only saw places that fit with my taste and comfort. You were never pushy but on the contrary you always advised me to think about what I wanted and not to rush with decisions. The whole process has been smooth and pleasant thanks to your patience and willingness to help - I couldn't have done this without you. Thanks for helping me to find exactly what I was looking for as my second residence in beautiful Palm Springs. Rest assured that I will recommend you to anyone I know who might be looking to buy a property in the PS area in the future. "
- Marco Giorgetti
" We met her at an open house. The property didn't interest us, but Alison did. She proved to be as good for us as we thought she would be. For example, she was the only realtor who seemed to value all the improvements we made on our condo (we ended up with multiple offers at or above asking price, which based on comps was optimistic to begin with). On the buy side, she listened and showed us properties that reflected our wish list. On both the buy side and the sell side, she was with us every step of the way. "
- Gary Wentworth and Bob Drake
" Blaire is an outstanding realtor! I would recommend her to anyone. She was very easy to work with. She was not pushy, let us take our time with looking at houses, and very knowledgeable. She listened to what we were looking for in a house and had a new list of houses to check out almost every day. She was very quick to respond whether it was by email, phone, or text and was available all hours of the day. Being a first time home buyer, she was honest with us and walked us through each step of the process. I would definitely work with her again and would recommend her to anyone! "
- Josh & Athena H.
" Eve is an awesome agent. We were very happy with her work ethic. She treated us like we were her only client for the duration of our dealings. I would recommend her without hesitation to any of my family, neighbors or friends. She went above and beyond, in our circumstance, to make the deal go through. She has very good negotiating skills, and has a heart felt connection with people. Thanks Eve!! "
- Harvey & Brenda
" Dear Blaire, Thank you so much for all your hard work to make this home purchase in Palm Desert go so smoothly. You were so amazingly responsive to our every need, even while you were on vacation! It was a pleasure working with you. I would highly recommend you to anyone looking for a house in the area! Thank you again!!" "
- Dan & Leah M.
Previous
Next