A recession does not equal a housing crisis. That's the one thing that every homeowner today needs to know. Everywhere you look, experts are warning we could be heading toward a recession, and if true, an economic slowdown doesn't mean homes will lose value.
A recession is a significant decline in economic activity spread across the economy, normally visible in production, employment, and the other Indicators. A recession begins when the economy reaches a peak of economic activity and ends when the economy reaches its trough. Between trough and peak, the economy Is In an expansion.
Home prices don't fall every time there's a recession. There have been six recessions in this country over the past four decades. If you look at recessions going all the way back to the 1980s, home prices appreciated four times and depreciated only two times. So, historically, there's proof that when economy slows down, it doesn't mean home values will fall or depreciate.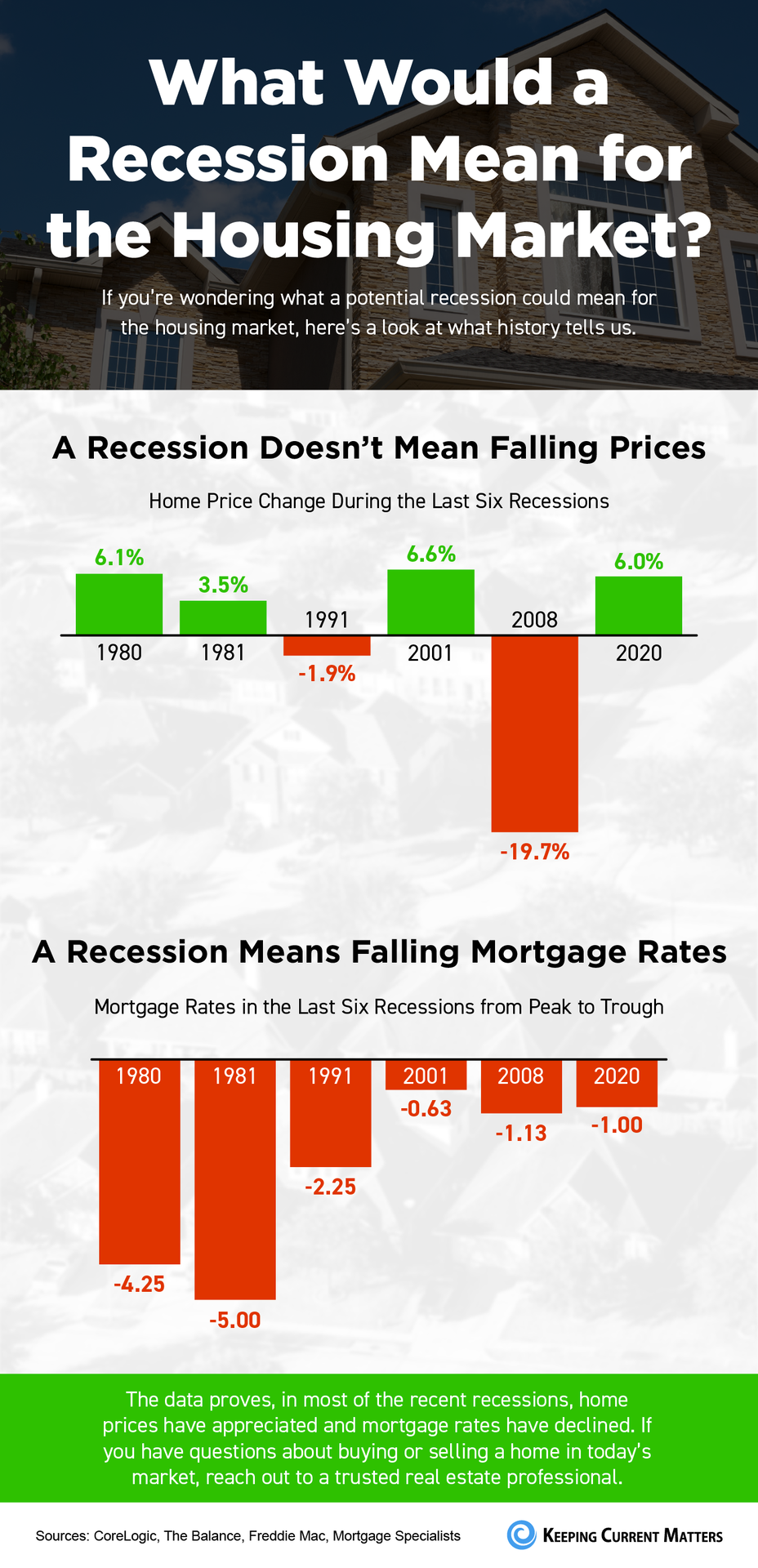 At Team Michael, we have over 100 years of combined local real estate expertise. Our reach includes all of our Keller Williams offices with over 176,000 professional agents worldwide. If you would like to get a free home valuation to find out how much equity you have in your home, call us immediately at 760-770-1555 or visit us at https://www.servingpalmsprings.com/sell/.
We hope that you and your family are all healthy and safe.